Getting Tight with Rebecca Turbow
Rebecca Turbow is particular. Like a lot of artists, this is one of her best qualities. She is so particular, in fact, that for many years after moving to NYC in 2003, she only wore turquoise. Then, it was gray. Eventually, she incorporated black and white, and once her particularities in colors subsided, she found something else to fixate on: the perfect belt. 
Having previously been the clothing designer behind Safe by Rebecca Turbow, Rebecca's newfound interest in acquiring the perfect belt was a win for the rest of us. Today, R. Turbow Leather offers some of the best artisan belts in town. In keeping with the masculine-feminine vibe of the clothing she once produced, Rebecca's accessories are gender-neutral. And while her belts are undoubtedly classic, they're characteristically styled on her website with a touch of rock n' roll. 
It's a refreshing incarnation for a designer as detail-oriented as Rebecca to find something so perfectly niche and in keeping with her aesthetic. But how exactly did Rebecca become the go-to belt designer in NYC? We sat down with her to find out.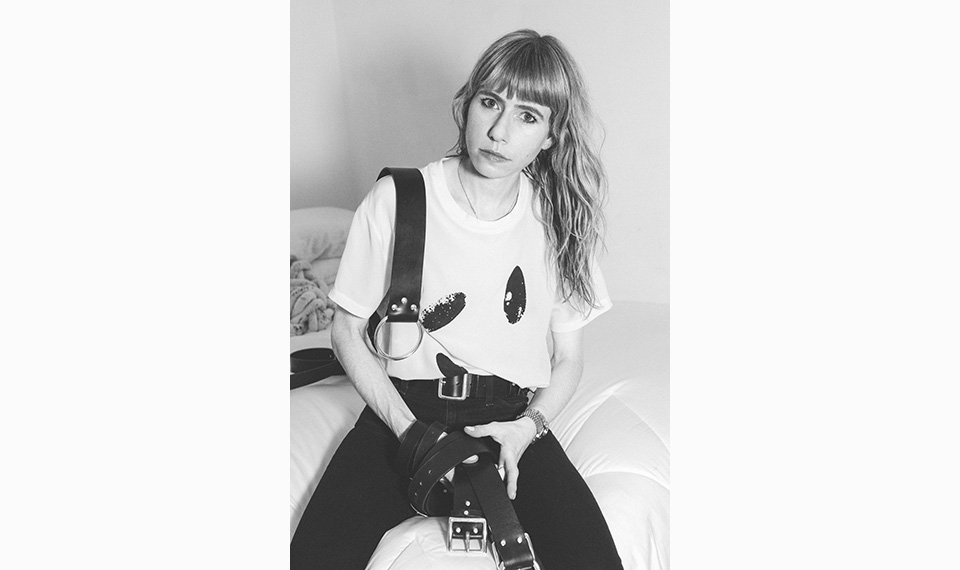 When did you first become interested in belts and leather goods?
I started thinking about belts as early as 2010, long before I ever made anything like the ones I make now or thought about it as an actual brand. I went to school for fashion design and textiles. I also took a few jewelry classes. I had been making both jewelry and clothing since high school. My mother taught me to sew and my father was a leatherworker. He had his own line of leather goods when I was young, R. Turbow Leather, which my brand is named after since we have the same initials. So I suppose I had always thought about leather in some way. He was a master; he made leather jackets, sandals, purses, wallets, these beautifully sculpted leather canteens, and belts, of course. 
When I moved to New York City in 2003, I started my then-clothing line, Safe by Rebecca Turbow. I started making hand-stitched circle bags out of fake leather material, most likely because that's all I could afford. I was really interested in making every aspect of an outfit; I wanted every piece to work together. And now that I'm thinking about it, it's possible I'd been asking my dad to make me a belt since high school. He hadn't done leatherwork for many years though and it wasn't until about 2015, after he'd been retired a while, that he started making things again. So it was around the time I made my first few belts, with my dad.
View this post on Instagram
What are your favorite shops in the city to get your leather fix? 
There are a lot of leather suppliers in NY but probably the best, and the one I'd recommend if you need leather for something is Global Leather on 35th Street. I've been going there as long as I have lived here. They're super knowledgeable and have a huge variety of leather.
There's another really interesting little shop in the West Village called Native Leather. I go sometimes for inspiration. They have a decent-sized collection of vintage buckles, most of which you can't find anymore.
Any tips on how to care for your leather?
Mainly you want to just keep it away from excessive water. And then heat, cold, or light when storing it. For belts, don't leave them in your pants! Hang it by the buckle, or store it loosely coiled. My belts come with a cotton belt bag, I recommend storing it in this if you don't have anywhere to hang it.
If you need to clean it, it's best to just use a soft cotton cloth and water. There are various leather balms and cleaners out there. The more natural ones are best. Smith's Leather Balm is a known one used by a lot in the industry but I would consult someone before applying any of these. The product will differ, depending on what type of leather.
Which of your fashion icons wore a belt best?
Jane Birkin comes to mind first. I feel like she really got the importance of a good belt. And she wore a lot of them, whether it was with a dress, skirt and top, or pants. She understood how it brought a look together. Also Ralph Lauren. He wore and designed a lot of belts and this was really part of the world he created with his brand. Belts in general from my observation were more part of a complete outfit at another time in history. And that was maybe lost for a while but it's definitely having a bit of resurgence.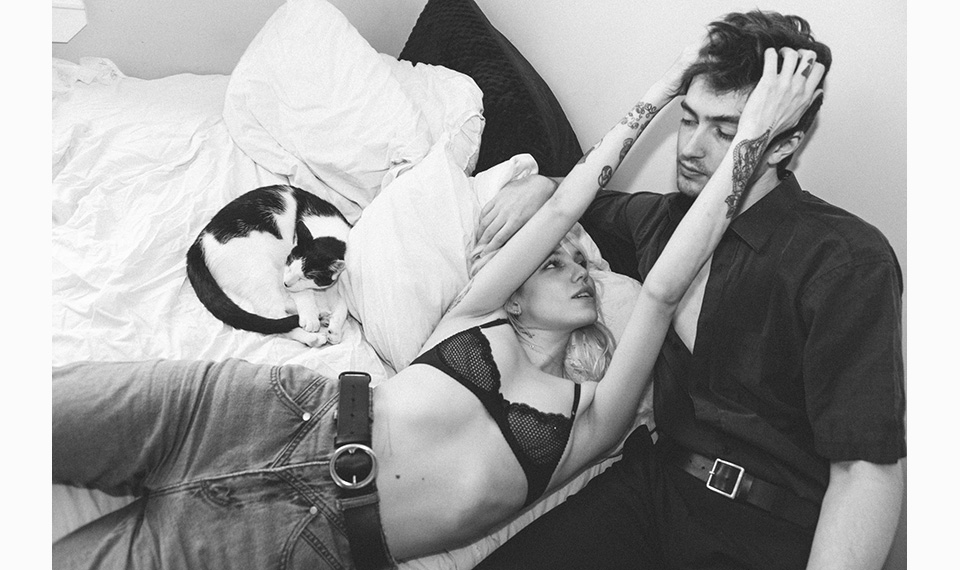 Some people don't really wear belts. What about this accessory do you think is really special?
The reason I had been wanting my dad to make me a belt for so many years was because I felt like I could never find the right one. Or maybe I'd find one but it would be too expensive or look too cheap. I was very particular but since I started making them, I found that a lot of other people felt the same way, which is how the brand started in the first place. After I'd made a few, I started making them for friends and it went from there. One of the main things I hear from people is, "It's so hard to find a good belt". 
So for those who don't really wear them, I honestly think they just haven't ever worn the right belt or the right size belt. And it's the type of thing that can take a little getting used to but once you have the right one, after a while you feel naked without it. In general, I think belts can be overlooked but what's really special about them is that you can wear one over and over again—like your favorite bag, necklace or watch—as an everyday accessory that will bring every outfit together. And make it feel more complete, and a little elevated.
When you're looking for fashion inspiration in the city, where do you find it?
Every once in a while, I'll go check out what new boutiques there are. And I'll also visit some of the classics, like Chanel or my favorite vintage shops. But these days, I probably find inspiration mostly on the street. I love seeing what people are wearing out and about, especially the young people!
What are your favorite non-leather shops in the city?
A lot of the shops I like have closed but of the ones remaining: Maryam Nassir Zadeh, Assembly, Tangerine and Malin Landaeus (vintage) in Williamsburg, Judi Rosen NYC, New Top (a gold jewelry store in Chinatown), Mood Fabrics and Pacific Trimming—a great store in the Garment District for zippers, buttons, fabric dye and things like that.
View this post on Instagram
Is there anything leather you haven't made yourself yet that you'd love to make someday?
Yes, many things! I have some keychains and small goods in the works but I'd like to eventually make bags and wallets. And my main goal is to design and make all my own buckles and hardware from scratch.
In 2009, you told Seventeen Magazine that the one item of clothing you would never part with was a salt-and-pepper hoodie from American Apparel. What would you say today?
(Laughs) Either my vintage Gucci loafers (found on eBay) or my black Comme des Garcons wool v-neck sweater that has a graphic white-printed design with the Comme logo. I found it at the Fort Greene flea market like 10 years ago. It's very cool and unique and I've never seen it before anywhere. 
Do you still own that salt-and-pepper hoodie?
No! Absolutely not! Embarrassing!
WORDS Hillary Sproul
PHOTOGRAPHY Joel Henderson, courtesy of R. Turbow 
You May Also Like